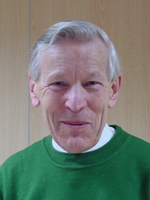 In remembrance of "the dean of evangelical NT scholars," Professor I. Howard Marshall.
(It was such an honour that Evangel Seminary had him as our former adjunct faculty member. He's such a humble person as I knew him personally.)
To remember him, this is an interview on Howard's life and faith. Though published 15 years ago, it is still worth pondering and helpful to young seminarians and scholars alike:
Carl Trueman, "Interview With Professor Howard Marshall," Themelios 26, no. 1 (2000): 48–53.
Here's just a few gems:
'We are not scholars who happen to be disciples. we are disciples who happen to be scholars'.
"I think it is important to be in a good Christian fellowship to have support from it and to be occupied in Christian work of one kind or another, and if possible to try and relate your studies to your practical Christian work."
"So the problem of defending the faith must still go on. We cannot assume that we have arrived, and think that we have solved all the problems and have all the answers. We most certainly haven't.... If we as evangelicals believe that Scripture has a message for today, then the responsibility is all the more upon us to get on and do it."
P.S.